This project was a real work of love and a great example of our creative mind. Made specially for kids, our job was to design a pack that jumped off the shelves for a very specific audience.
We used the traditional illustration of the Gariboy character in very happy settings, being a soccer player, a pirate, a prince and of course a superhero, to bring life to the packaging.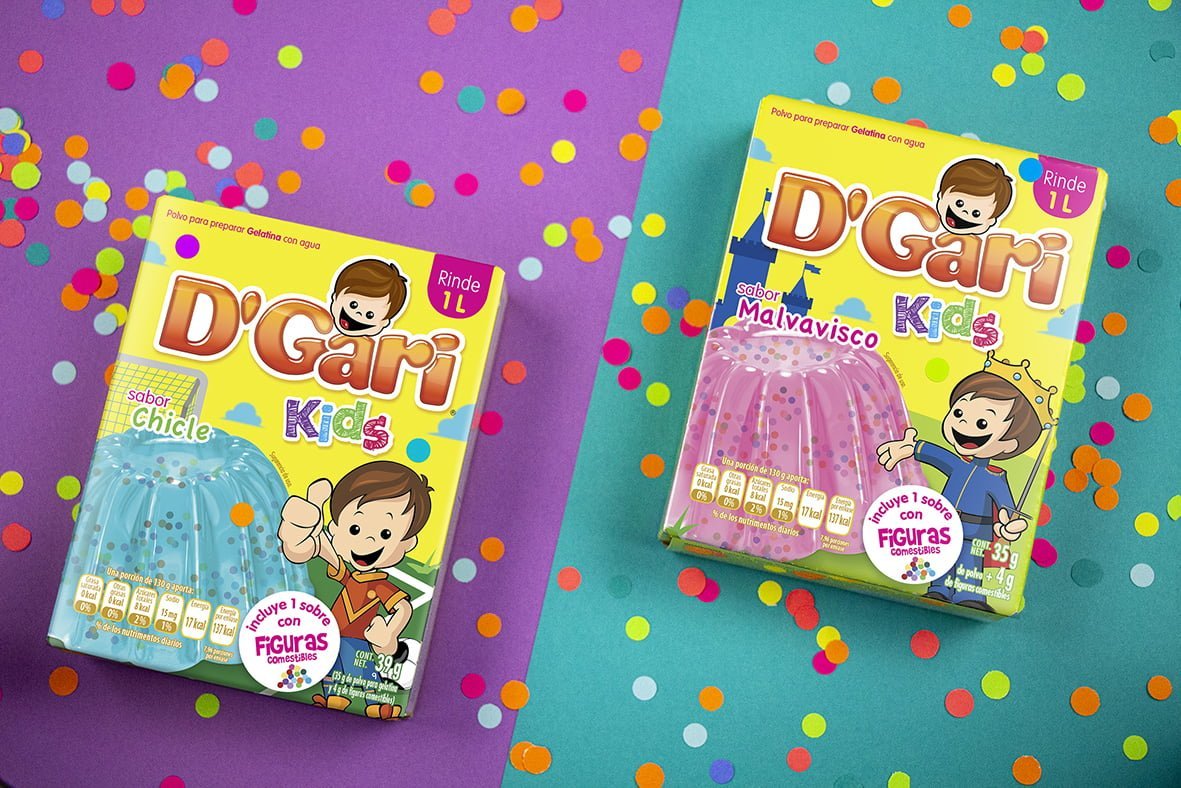 This fun flavors rapidly became very popular and the playful design with bold colors all work very well together.